The most effective way to apply fertilizer and amendments to a field is to inject a solution into the water already used to irrigate. Fertilizers that are water soluble can be added to the irrigation pipeline and mixed in proportionally. Fertigation connections make it possible to inject your water with regular nitrogen, phosphorous, and potassium, organic fertilizer. These often come in the form of liquid fertilizer or crystalline powder that is dissolved in tanks prior to mixing. The injecting pump can be calibrated to deliver specific parts per million (PPM) dosages of fertilizer and scheduled with irrigation cycles.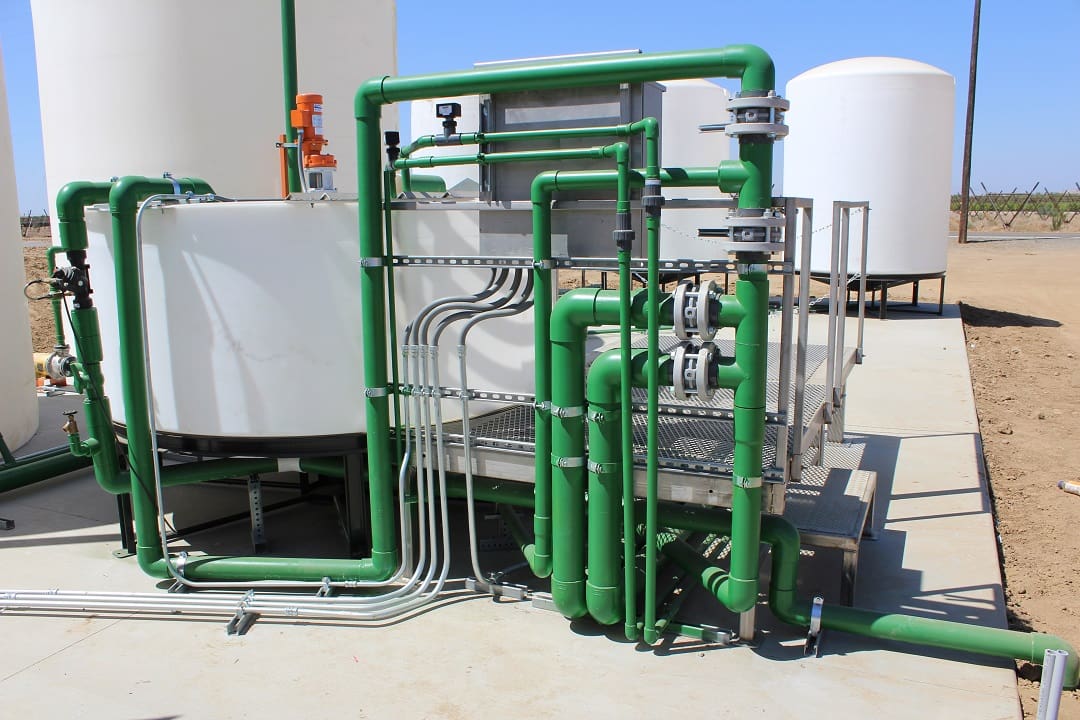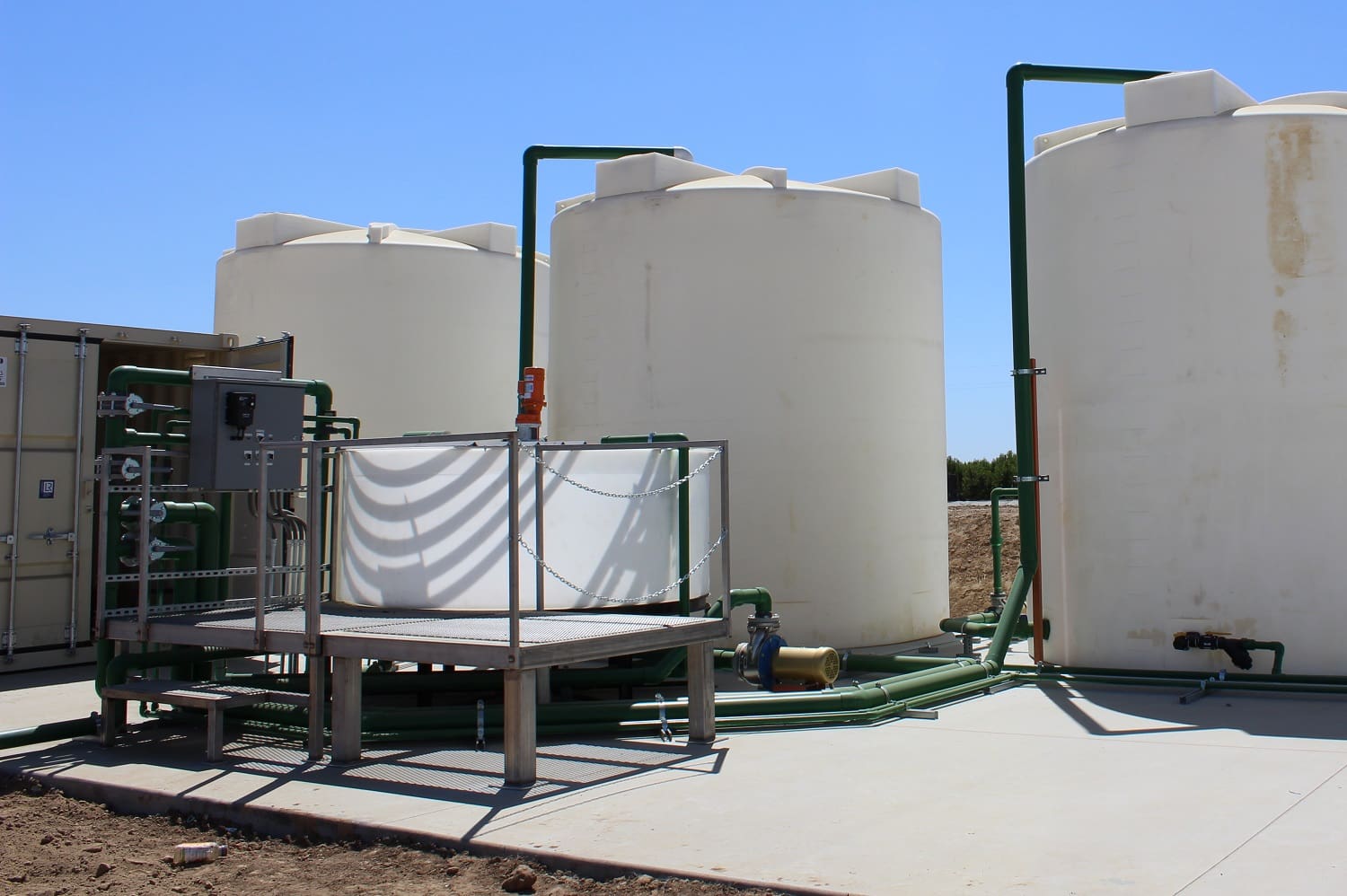 We install vertical storage tanks, flat or cone bottom, in the right size for your operation. An injection point including tubing, fittings, and valves connects the fertigation tanks to the mainline after the filter. The setup can be outfitted with chemical and pH sensor probes or tank mixers. Streamline takes pride in constructing state-of-the-art fertigation tank connections side-by-side with filter stations and monitoring equipment for peak performance.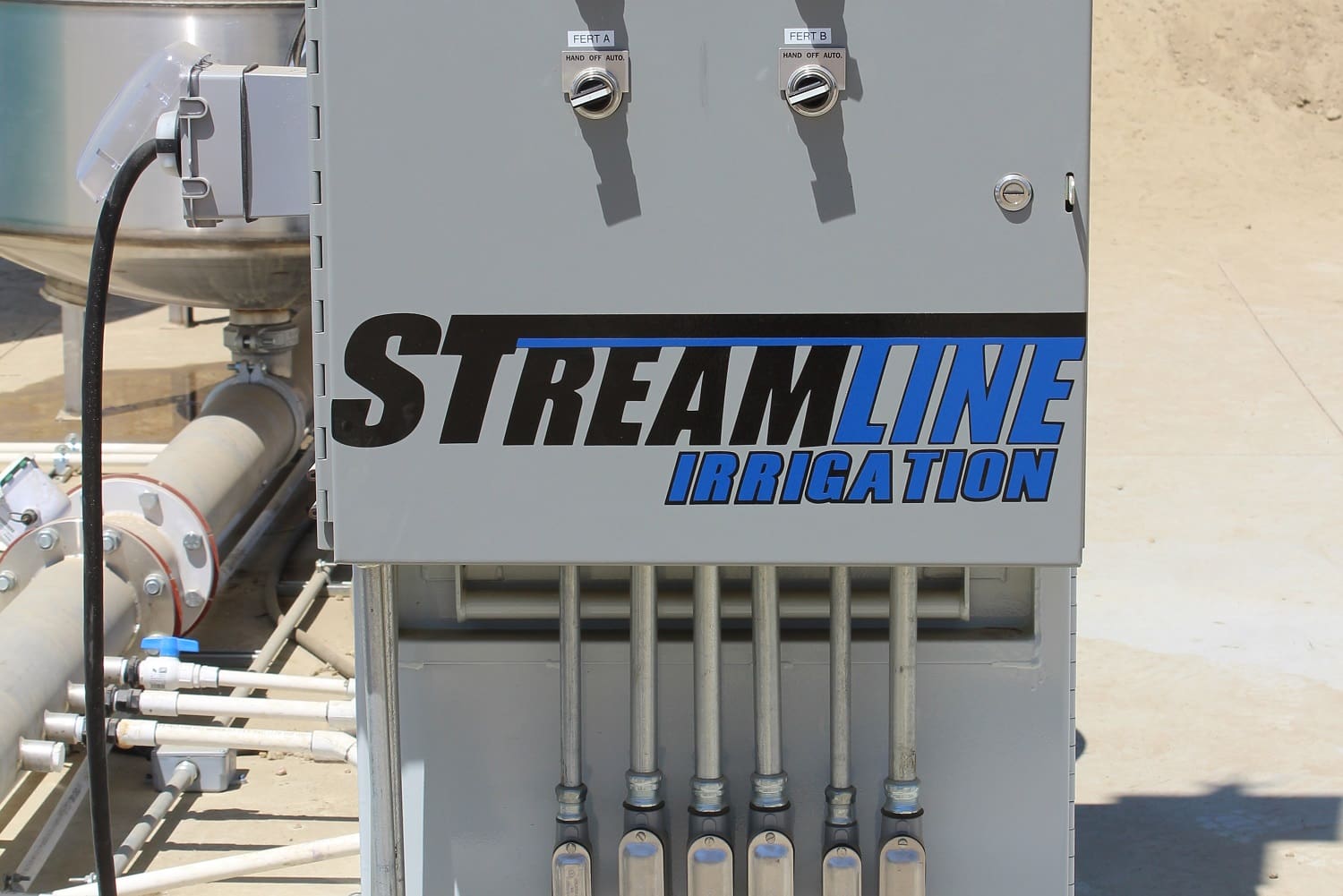 Experience the STREAMLINE IRRIGATION difference for yourself!
Ready to Place a Fertigation Equipment Order?
Download the form below
Fill It Out
Email it to us at orders@streamlineag.com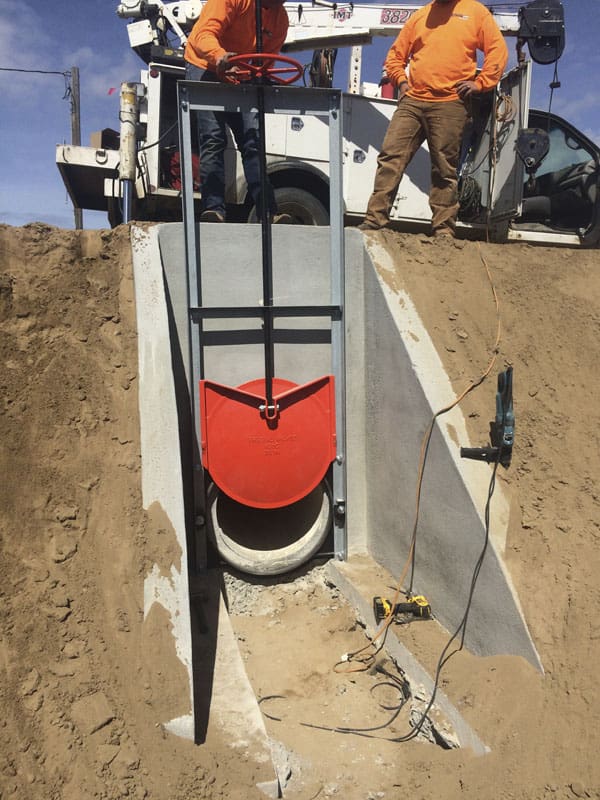 Our Services
Streamline offers field service and support for irrigation, fertigation, and automation equipment. Our supply store and warehouse are stocked with pipe, tubing, valves, and connectors. We install new irrigation systems, repair existing systems, and source quality replacement parts. Our irrigation design shows how your system will operate in the field, tying into existing pumps, mainlines, and ditch turnouts. Call us today to find out how a high performance system can increase your yield and improve your field. Our project managers are ready to discuss the strategy that works best for you.
Install

Service

Maintenance

Repair